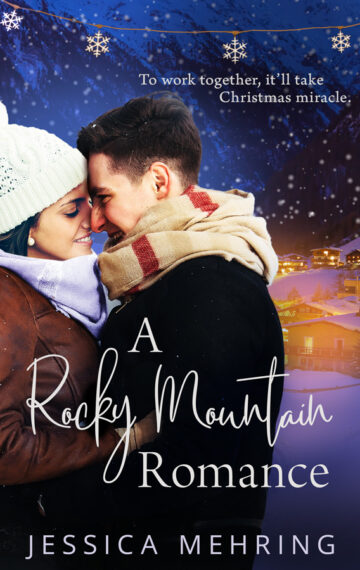 Available now!
Publisher:

5 Prince Publishing

Available in:

Paperback + e-book
Buy now
To work together, it'll take a Christmas miracle.
Once a popular jewelry designer in Manhattan, Amity Green is now picking up the pieces of her broken life in a small Rocky Mountain town. All she wants is to figure out the next right step to reviving her career, and to not be a burden to her very pregnant sister who is kindly letting Amity stay in her home. The last thing Amity needs is to get involved with a local—but Hank Drummond is proving to be a hard man to resist. Hank loves living in the small mountain town, and Amity is looking for her ticket out. It would take a Christmas miracle to hold them together.
A Rocky Mountain Romance first appeared in the A Christmas to Remember anthology. This version is the standalone book.